Shopping Basket
Your Basket is Empty
There was an error with PayPal
Click here to try again
Thank you for your business!
You should receive an order confirmation from Paypal shortly.
Exit Shopping Basket
Q: How and when did you become interested in screenwriting?
A: First, thank you for the invitation to interview. I'm glad nepotism is alive and well (Ha, ha, but this is not nepotism! I am featuring my brother in the Author's Spotlight because he has done some incredible work.) Now to answer your question, it was an interesting process. I took a narrative screenwriting class because I had an idea for a script and, honestly, because I was looking fo...
Read Full Post »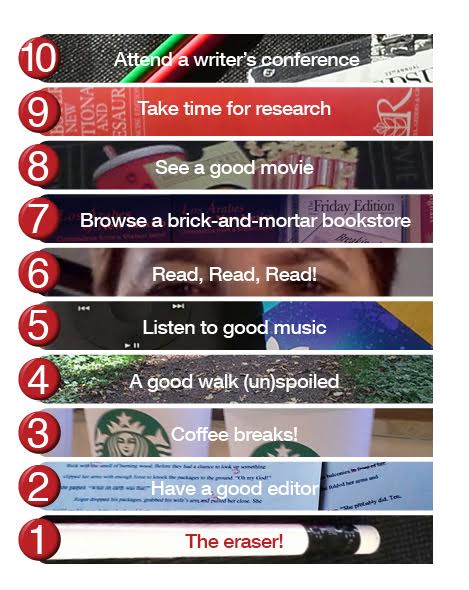 As a writer, there is perhaps, nothing more critical than having a good editor as part of your team. I have been blessed to be able to work with David Taylor of thEditors for the last four years. You can read a little bit about him and his business thEditors in this Q&A:
Q: What was behind your decision to start thEditors?
A: Myself and a few other authors got together and decided to form
Read Full Post »
I started my first job as a reporter July 10, 1989 in a small town in northern New Mexico. I had only been on the job for a week when I covered my first murder story of a man who had shot and killed a convenience store clerk as he robbed the store. He was found a short time later. He was arrested, eventually tried and sentenced to life in prison. Three months later, I covered another murder—a rancher had shot and killed another rancher over a land dispute. He was convicted of manslaught...
Read Full Post »
I was working at a newspaper in New Mexico when I met Brenda, a mother who had a severally handicapped daughter, Jenny. Jenny also had an extremely cruel and rare form of epilepsy, which would eventually claim her life.
Brenda had just moved to New Mexico from Kentucky and there wasn't a Special Olympics chapter in this new town. Brenda wanted to start a new chapter so that Jenny would have something in which to participate. I interviewed Brenda for the story and became good frie...
Read Full Post »
/